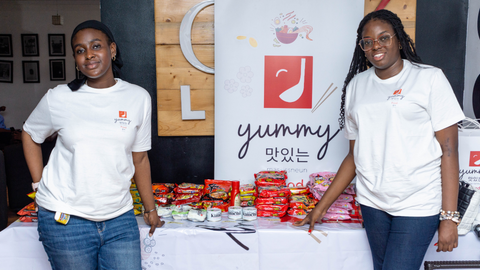 The Yummy Brand
Welcome to The Yummy Brand! We are your ultimate destination for authentic Korean food products, Korean skincare essentials, and unforgettable Korean-themed parties. We are passionate about bringing the best of Korea to you, allowing you to indulge in the flavors, beauty, and vibrant culture of this amazing country.
At The Yummy Brand, we go beyond just food. We understand that true beauty comes from within, and that's why we offer a curated selection of Korean skincare products. Our skincare collection features renowned Korean brands known for their innovative formulas and effective results. From gentle cleansers and nourishing moisturizers to luxurious masks and serums, we have everything you need to achieve a radiant and healthy complexion.
In addition to our food and skincare offerings, we also specialize in creating memorable Korean-themed parties. Whether it's a birthday celebration, a bridal shower, or a corporate event, our team is dedicated to designing immersive experiences that transport you and your guests to the vibrant world of Korea. From traditional decorations and captivating performances to delectable Korean cuisine and customized event planning, we ensure that every detail is taken care of, leaving you and your guests with unforgettable memories.
At The Yummy Brand, we pride ourselves on providing exceptional customer service. We are committed to delivering products of the highest quality, ensuring your complete satisfaction. Our knowledgeable team is always available to assist you with any inquiries, provide skincare recommendations, or help you plan your perfect Korean-themed party.
We believe that experiencing Korean culture should be accessible to everyone, which is why we strive to offer competitive prices and convenient online shopping. Our website is designed to be user-friendly, allowing you to easily navigate through our diverse product offerings, place orders, and track your deliveries.
Thank you for choosing The Yummy Brand as your trusted source for authentic Korean food, skincare products, and unforgettable Korean-themed parties. We invite you to join us on this exciting journey and explore the wonders of Korea. If you have any questions, suggestions, or need assistance, please do not hesitate to reach out to our dedicated customer support team.
Let's embark on a delightful Korean adventure together!
The Yummy Brand Team